After a somewhat mixed summer, there is no doubt that autumn has arrived.
We've already seen a few mornings with frost on the grass and the leaves are falling fast, both changes we would expect to see.  However, the recent fierce storms and extensive flooding are not 'normal' – though if climate change continues unabated there is a real risk of these extreme weather events repeating more often and with more severe impacts.  It is therefore especially heartening to see more and more communities rallying round, actively seeking out nature-based solutions which have the potential to help mitigate these negative impacts whilst, at the same time, also benefitting people and nature.
Spreading the word…
HIEF attended two events, one at Aldourie Castle, Inverness and the other at Love Brand & Co, London, to promote some of the amazing community-led projects HIEF supports to audiences new and old to encourage more donors to join us.
New grants…
HIEF awarded another 4 new grants in the second round of disbursements of 2023.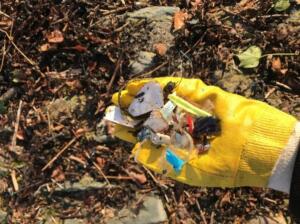 THE GRAB TRUST: BEACHES AND MARINE LITTER PROJECT (BMLP)
HIEF grant? £10,000
Impact? The GRAB Trust (Group for Recycling in Argyll and Bute Trust Limited) was founded in 1999 & works to encourage environmental awareness, recycling & reuse activities with communities across Argyll & Bute.
The BMLP is an on-going project specifically tackling the persistent challenges posed by marine plastic litter.  Communities are provided with the equipment & support (eg removal of litter once collected) to organise regular beach cleans throughout the year.  The project is part-funded by the Lorn & Oban Reuse Initiative (LORI), a social enterprise which collects/refurbishes/sells donated furniture, thus preventing it going to landfill whilst also providing employment & training within the community.
Why is this important? Marine plastic litter is found on almost every beach in Scotland, where it poses multiple risks including entanglement or ingestion as well as wider environmental risks as the litter breaks down into micro-plastics causing pollution on both land and sea.  Every new tide or storm brings more ashore so it is a continuous challenge to clear the beaches but also to dispose of the litter in an environmentally friendly way.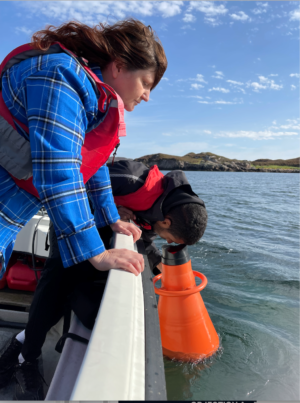 BLUE HOPE ALLIANCE PROJECT PHASE 2: SURVEYS, COMMUNICATION AND ENGAGEMENT
HIEF grant? £15,000
HIEF grant impact? HIEF funded phase 1 of this project (May 2021) which collated/catalogued/boosted outreach for the data collected by the members of this cross-sector citizen science group in & around the Wester Ross MPA.
Phase 2 will build on the foundations created in phase 1 by organising & managing more targeted surveys; standardising reporting; developing the website & archiving storage; increasing public engagement, including establishing a 'young ambassadors programme'; expanding the alliance to include sponsorship for future sustainability; & expanding academic collaboration (looking at nutrients, algae, maerl, flameshells & their inter-connectivity to inform future fish farm expansion/siting of new fish farms in or near the MPA).
Why is this important? The Wester Ross MPA includes some of the best remnant populations of mearl and flameshells and thus provides a unique opportunity to study and to protect these endangered habitats.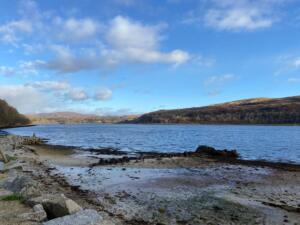 CAOLAS – MORVERN BIODIVERSITY RESTORATION ACTION PLAN- BASELINE SURVEY
HIEF grant? £15,000
HIEF grant impact? CAOLAS was founded in 2016 & has already successfully delivered a HIEF funded project (Lochaline native oyster restoration, Oct 2020).  They are now seeking to expand their footprint of active projects within Morvern through the identification of new sites for potential native oyster &/or sea grass restoration.
This project will use drones, site surveys (both intertidal & diver-led) & eDNA (environmental DNA) sampling combined with desk-based research to produce baseline biodiversity surveys to identify the best locations for restoration work.  The baseline surveys will then underpin short/medium/long term action plans to restore both species & these in turn will be used to apply for the necessary funding.
Why is this important? Both these marine species are recognised as habitat engineers (improving water quality through filtration; securing sediment; creating nursery areas for juvenile fish; sequestering carbon) but both are now fragmented & cover a fraction of their former areas.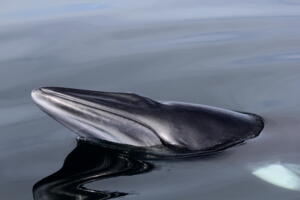 HEBRIDEAN WHALE & DOLPHIN TRUST (HWDT) – 30 YEARS OF MINKE WHALE RESEARCH IN THE HEBRIDES
HIEF grant? £12,000
HIEF grant impact? HWDT collect citizen-science based data to inform conservation of cetaceans & their data has already been used successfully to lobby for the establishment of the Sea of Hebrides MPA.  HWDT began collecting data on minke whales in the Hebrides in the 1990s & now have the longest continuous data set & photographic catalogue on the species.
Why is this important? Overall, Scottish seas are currently classed as being in an 'unfavourable' state even though they are critical to conservation & the conservation status of minke whales is 'unknown' due to the dearth of data.  Although the MPA was created in 2020, there are no management measures yet in place – the Scottish Government has announced it will run a consultation on appropriate management measures in late 2023.   To ensure that whatever measures are selected are effective, HWDT plan to analyse, peer-review then publish their data to both inform the debate but also to engage local stakeholders who will contribute to the consultation.
Inspired to help support projects like these and help to support nature? If so, please visit our page here. 
Thank you again to everyone for supporting HIEF and for staying tuned into our newsletters.  If you have any questions please do not hesitate to get in touch: sally@hief.scot
Best wishes,
Sally McNaught
Executive Director