It is hard to believe that we're over halfway through 2023 already but it's been such a busy year so far, the time has just flown by.  Some of the highlights so far include:
Fundraising success
Thanks to your generous support, HIEF succeeded in raising just over £20,000 in this year's Big Give Green Match Fund.
New grants
Based on the fundraising success, HIEF awarded 4 new grants in the first round of disbursements of 2023.
Awards
At the Conservation Collective Global Gathering, HIEF won the Best impact grant for our grant towards the de facto ban of the use of Acoustic Deterrent Devices (ADDs) by salmon farms & was Highly Commended in the Best grant to reduce pollution category for our Net cuttings recycling pilot programme grant.
What a start to the year!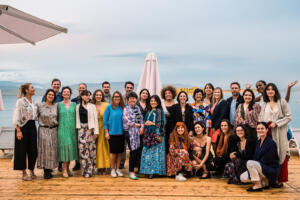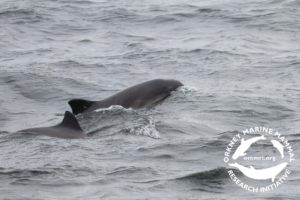 ORKNEY MARINE MAMMAL RESEARCH INITIATIVE (OMMRI): HARBOUR PORPOISE ANNUAL AGGREGATION RESEARCH PROJECT
HIEF grant? £15,000
Impact? Each year, an estimated 150-250 Harbour Porpoise congregate together in Longhope Bay, Orkney.  No one knows why they come together – feeding/socialising/breeding?  This annual gathering represents a unique opportunity to study individuals & their behaviours & collect data which can be used to inform future conservation activity.
Why is this important? There is a new, large-scale wind farm currently in the planning process which will impact on the bay – both during construction & also with related services (eg undersea cables which will cross the bay).  It is scheduled to come into production from 2029, thus there is a need to begin to collate the data this year.
Read more here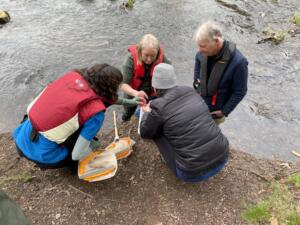 WILDFISH: INCREASING SMARTRIVERS COVERAGE IN SCOTLAND
HIEF grant? £7,500 (& £7,500 matched funding)
HIEF grant impact? Smartrivers is a programme of citizen science sampling & data collection measuring the pressures on rivers from pollution, climate change & over-abstraction.  The data is used to analyse river health & as a basis for campaigning for better protection.
Why is this important? Figures from the Water Framework Directive show 47% of Scottish rivers are failing their ecological targets.  This project will collaborate with the Buglife River Guardians programme, which HIEF supported in June 2022, & aims to create 3 new Smartriver hubs in the highlands.  Each hub will be sampled in the spring & again in the autumn to establish the baseline for future survey work, with samples taken from 5 sites at each hub.
This project is co-funded by the Fishmongers Company.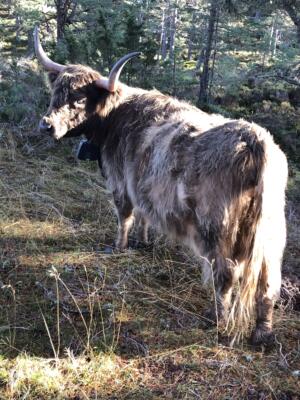 SYLVESTRIS: SPYNIE FARM CLUSTER
HIEF grant? £15,000
HIEF grant impact? The success of the West Loch Ness Farm Cluster (which HIEF supported in March 2021) led to the development of several spin-off clusters – this one is larger (20 famers & landowners covering approx. 13,000 acres) but is also the first to include prime arable land.  There are 2 key issues to be addressed: a) habitat fragmentation & wildlife decline & b) climate vulnerability.
Why is this important? The cluster intend to manage their respective landholdings collaboratively to achieve landscape scale change, connecting existing habitat pockets with appropriate corridors & introducing nature-friendly farming practices to diversify vegetative structure & reduce the impact of extreme weather events on soil instability & hydrology.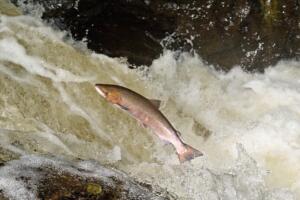 MARINE MAPPING & MODELLING RESOURCES – PHASE 3
HIEF grant? £15,000
HIEF grant impact? The Scottish government has now accepted that there is a risk to wild salmon & trout from sea lice hosted by fish in open net salmon farms & SEPA will develop a new regulatory framework.  The CCN models developed to date illustrate the combined densities of sea lice from farms all along the West Coast but SEPA's models are based on a local level approach & this needs to be mirrored in the CCN models to enable weaknesses to be challenged robustly.  There is also a need to overlay existing models with a 'virtual fish tracking' element to illustrate the likely cumulative risk to wild fish as they traverse the seas.
Why is this important? SEPA models only consider cumulative risk within pre-defined zones & assume there is no risk outside these zones (in contrast to the CCN models which show more widespread risks).  This grant will enable the CCN models (already supported by HIEF grants) to mirror the models currently under development by SEPA & the aquaculture industry & thus enable weaknesses in both models & proposed regulations to be challenged before they are set in stone.
Inspired to help support projects like these and help to support nature? If so, please visit our page here. 
Thank you again to everyone for supporting HIEF and for staying tuned into our newsletters.  If you have any questions please do not hesitate to get in touch: sally@hief.scot
Best wishes,
Sally McNaught
Executive Director